UserVoice uses API keys for authentication. When you connect your UserVoice account, Pipedream securely stores the keys so you can easily authenticate to UserVoice APIs in both code and no-code steps.
To connect to the UserVoice API, create a trusted API client. In your UserVoice Admin Console, navigate to Settings → Integrations → UserVoice API keys and click the button to Add API Key. Add a name and check the Trusted box at the bottom of the modal that appears: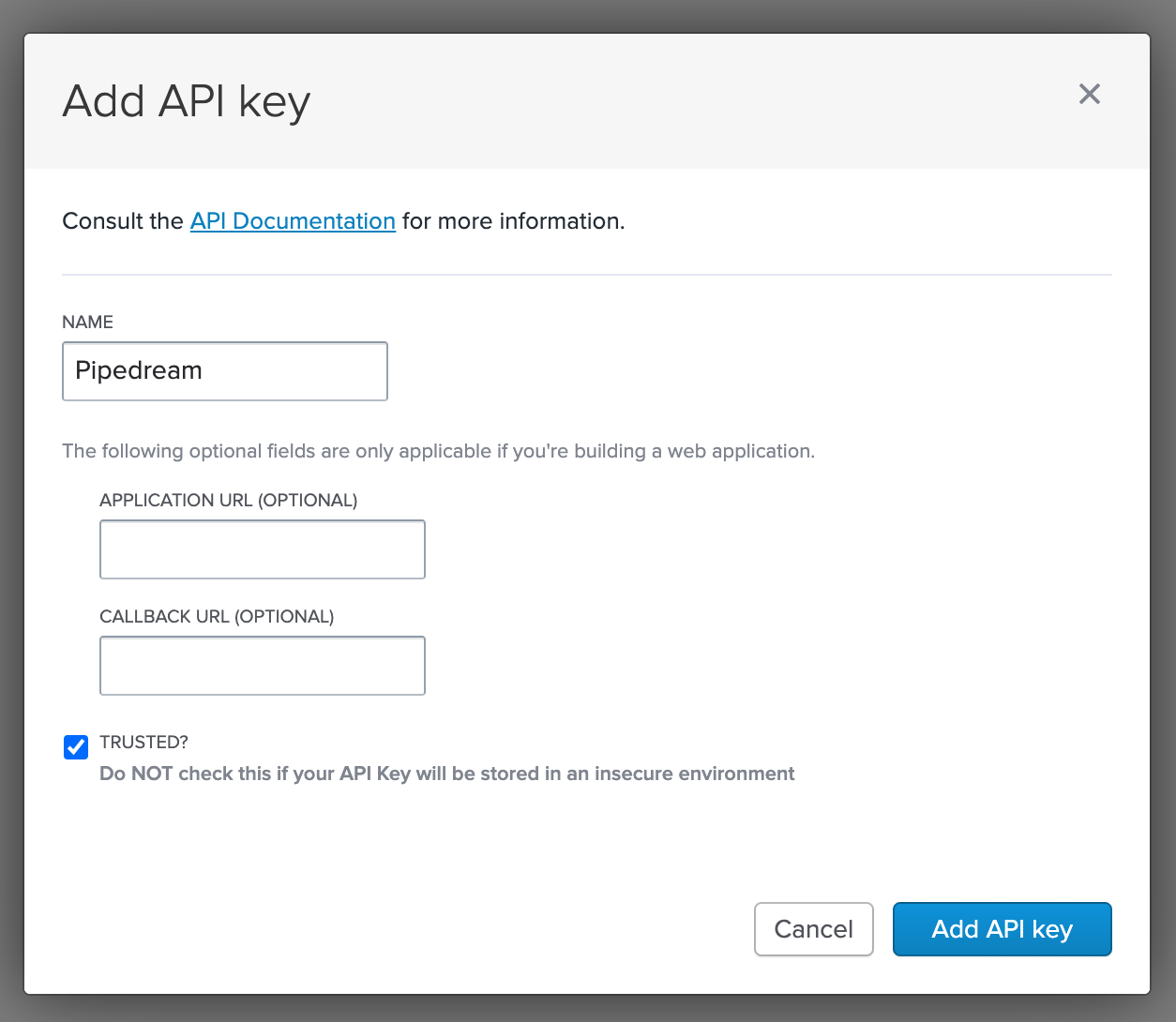 Then, generate an access token by clicking the Create button near the right of the details of the API key:
Enter that access token below.
Finally, enter your UserVoice subdomain, which can be found in the URL of your instance: https://SUBDOMAIN.uservoice.com/