The Google Developer App in Pipedream can integrate with either a personal Gmail account or a Google workspace email account. Either option involves creating a custom Google App in the Google Cloud Console. This process does not involve any code or special approval by Google. The steps are outlined below:
Creating a Gmail app
In order to connect your personal or workspace Gmail account to Pipedream, you'll need to create a custom OAuth app in Google Cloud.
Sign in to the Google Cloud Console
Select an existing project or create a new one

Select APIs & Services
Click Enable APIs & Services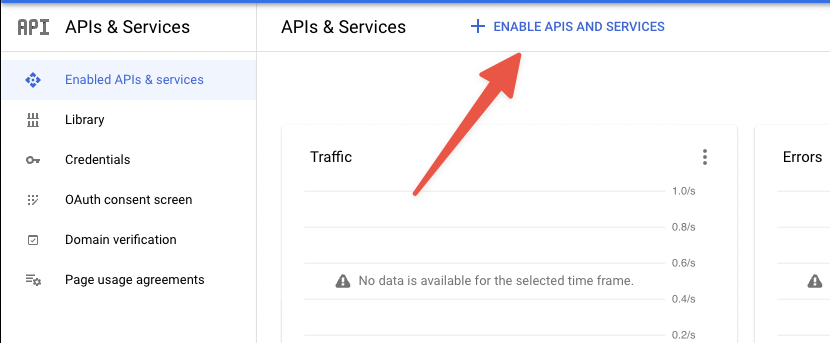 Search for and select Gmail API
Click Enable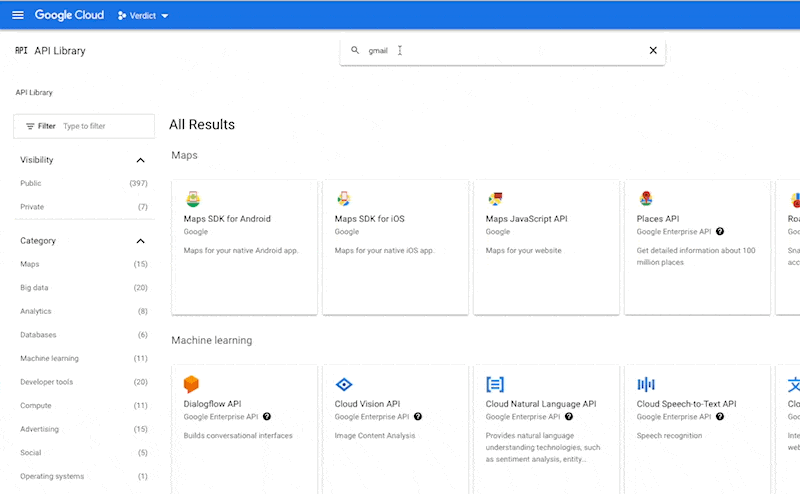 Click OAuth consent screen on the left side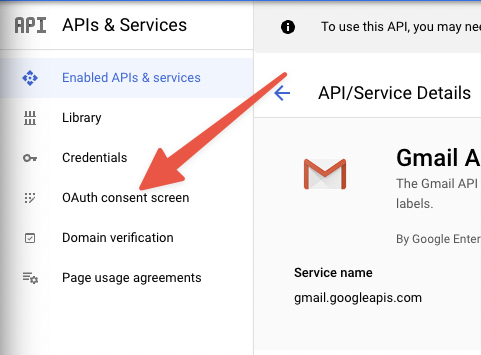 Select External User Type and click "Create"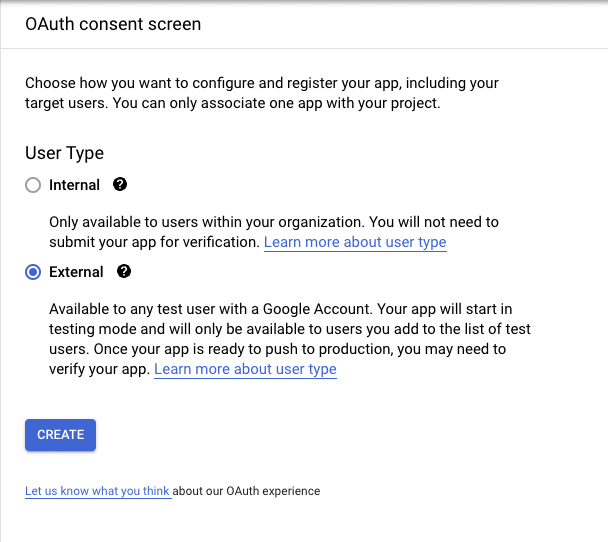 Fill in the required fields and click Save and Continue
Click Add or remove scopes and select the https://mail.google.com/ scope and then click "Update"
Click Save and Continue to finish the Scopes step
Add your own email as a Test User by clicking *Add Users& then typing in your email in the prompt then clicking Add again. Then finally click Save and Continue to finish the Test Users portion.
You should be prompted with a Summary page.
Now you've created an unlisted Gmail App that you can integrate with Pipedream.
Create OAuth Credentials
You will need to generate a set of OAuth credentials to connect your new Gmail app to Pipedream properly.
Navigate to the Credentials section on the left side.

Click Create Credentials at the top and select "*OAuth client ID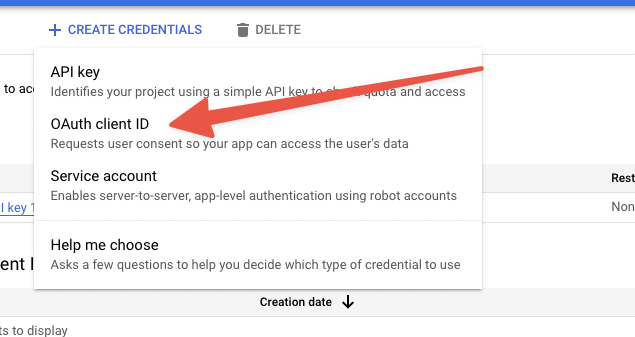 Select Web application for Application type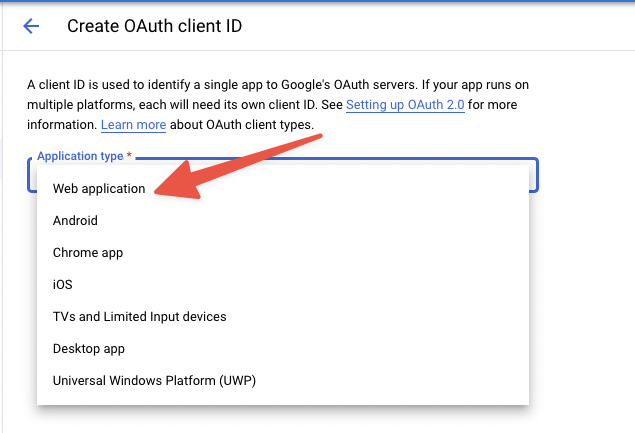 Name the app "Pipedream"
Click Add URI and enter https://api.pipedream.com/connect/oauth/oa_G7Ain6/callback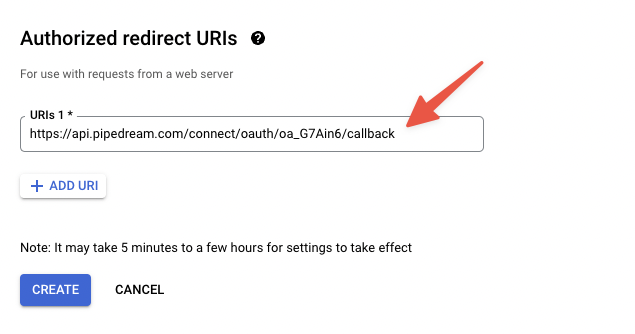 Click Create to create your new OAuth keys
Note the client ID and client Secret, but keep these private and secure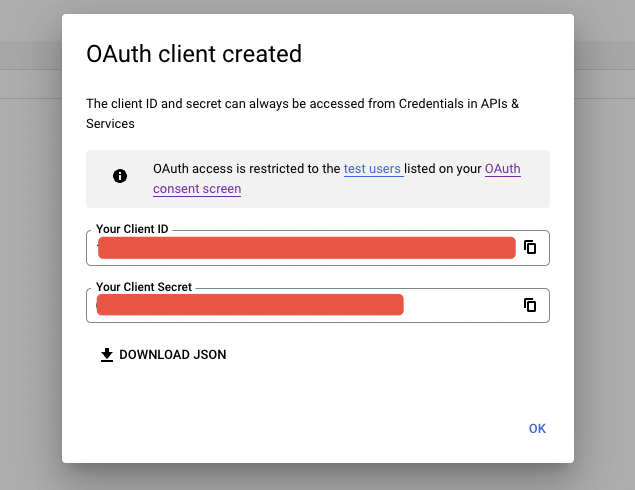 Connect your Gmail app Pipedream with your Gmail app OAuth crendentials
At this point, you should have a Gmail App under your Google Project, and a set of OAuth keys.
Now when prompted in Pipedream after trying to connect a Gmail Developer App, copy and paste your OAuth credentials.

Also select the scopes you chose when defining the app. We recommend using https://mail.google.com/

Then click Connect

If you did not publish your Gmail App in the Google Cloud Console, just click Continue to ignore the warning.

Check all of the necessary scopes you'll need for your workflows

Click the final Connect and your custom Gmail app should be integrated into Pipedream!