To get started, you will need to create an app within Reddit. The steps are outlined below:
Create a Reddit app
Sign in to your Reddit account, and navigate to the applications page.
Name the app "Pipedream", or another name of your choosing.
Select web app.
Add a description, e.g "This app will be used to connect Pipedream to Reddit."
Add an "about url".
Under "redirect uri", enter https://api.pipedream.com/connect/oauth/oa_G7AioA/callback
Click create app.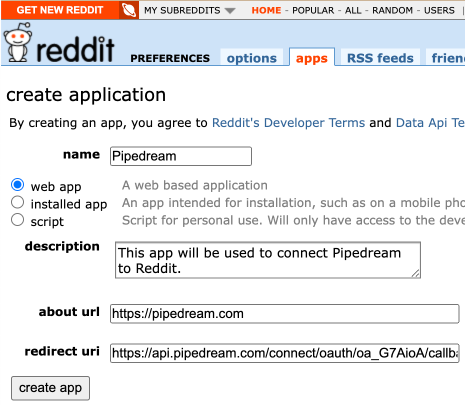 Register your new app on Reddit
In order to maintain access to the Reddit APIs, you will need to register your app.
Navigate to the Submit a request form.
Fill out the form under API Support, and select I want to register to use the free tier of the Reddit API.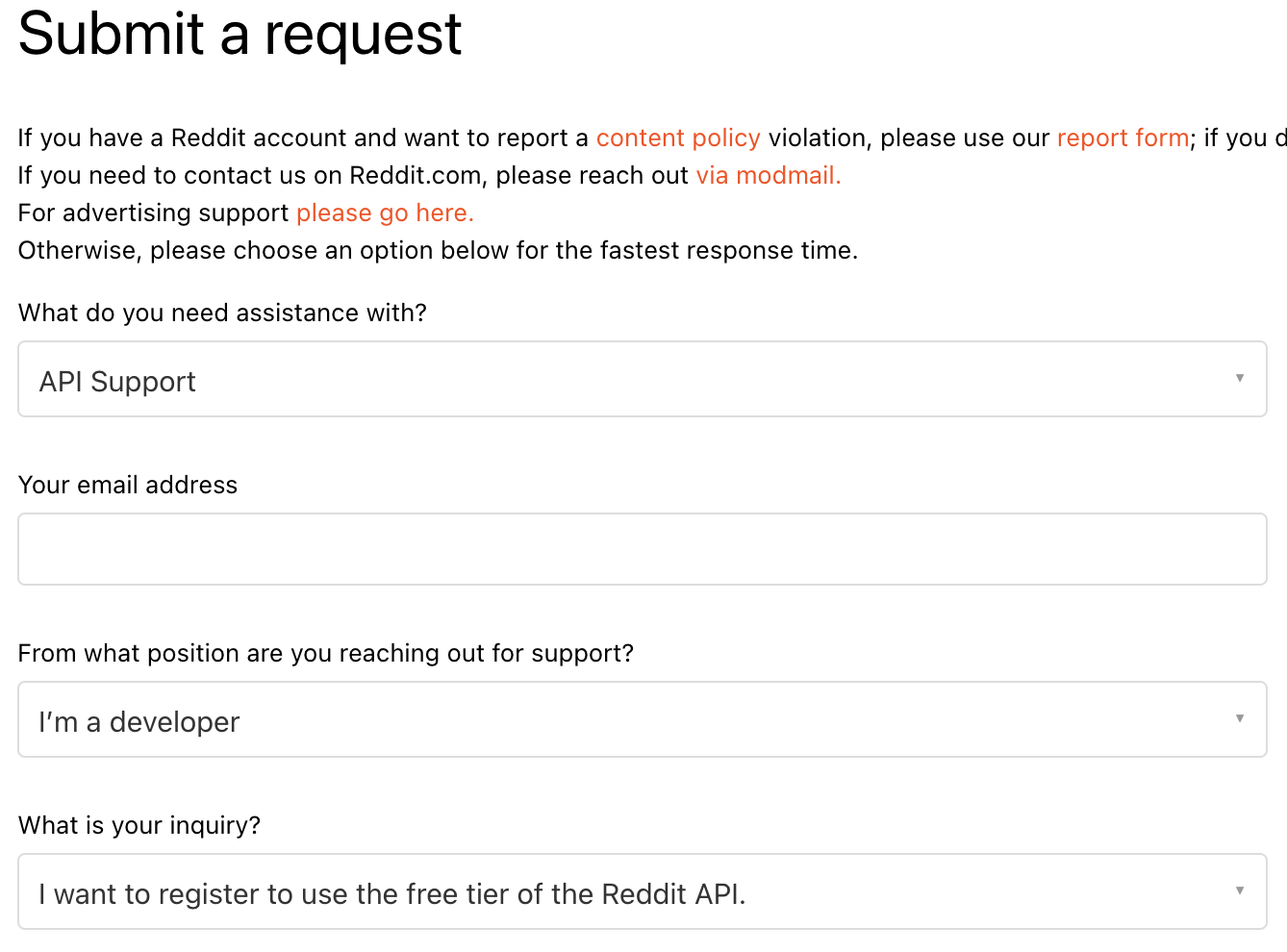 Connect your Reddit app with Pipedream using your client id and client secret
In the new app you have created, your client id is located underneath the app name.
The client secret is located next to secret.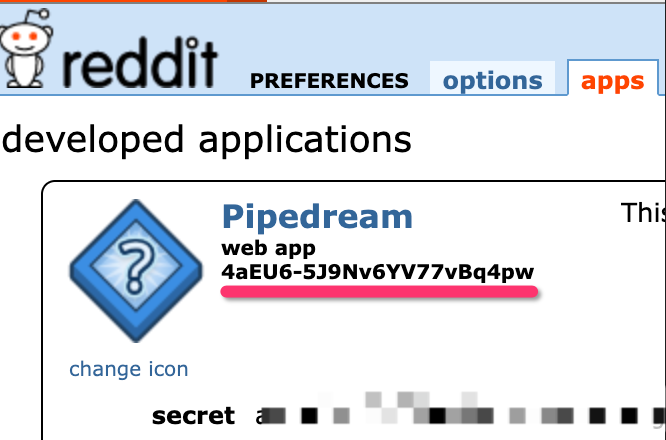 When connecting the Reddit app in Pipedream, copy and paste your client id along with your client secret.
Click Connect and your custom Reddit app should be integrated into Pipedream!