KickoffLabs uses API keys for authentication. When you connect your KickoffLabs account, Pipedream securely stores the keys so you can easily authenticate to KickoffLabs APIs in both code and no-code steps.
To retrieve your Campaign ID and API Key,
Navigate to your KickoffLabs account and sign in
Click on one of your campaigns (or hit "View Campaign" on campaign)
Once you are in a campaign, navigate to "Settings" >> "All Settings"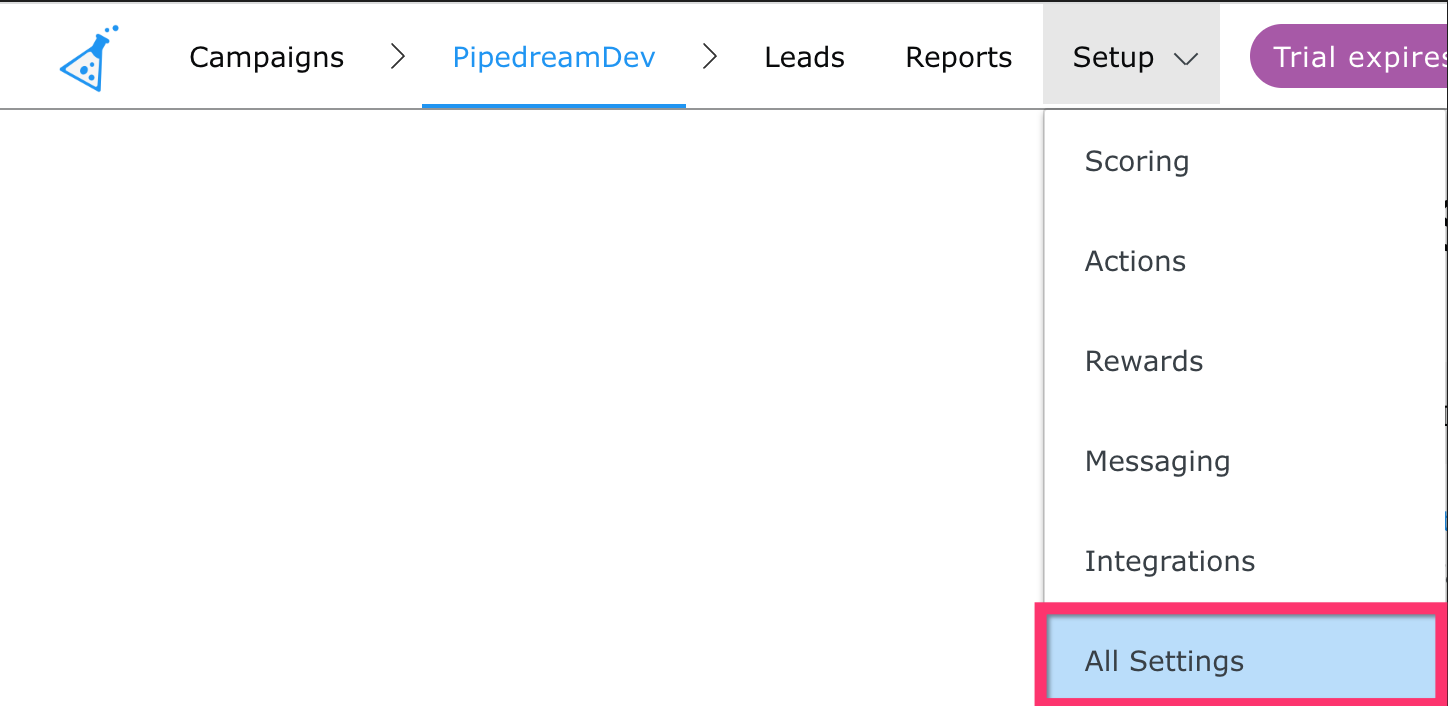 Save your Campaign ID and API Key from this page.